So I was going to add my reviews for each book and decided hmm why not just write an over all review for all three books?? So this series... I freaking loved it like i have loved all of K.B. Winters books that I have read.
I fell in love with Megan and Grant. Megan is currently a student at UCLA and only a few months to go until she graduates. Having switched her major a few times shes now getting her Bachelor of Arts wanting to be an artist or graphic designer. She meets Grant at a marketing
symposium. Grant hides his identity when he first walks up to Megan to get her idea of the new line hes trying to put out for Timeless Timepieces. She immediately intrigues him when she describes her vision of his watches and how they should be marketed.
He offers her a job which she initially turns down. Once she finally accepts the job things are up and down between them. they are friends, coworkers, the next minute end up in bed together and then not talk to each other. They had my head spinning. Megan at times would make me mad with how she would just run when things got tough. But shes dealing with a lot in her life like school, her internship, family drama (ooh they pissed me off too).
All in all this series was freaking amazing and didn't want it to end. Cant wait for more from KB Winters.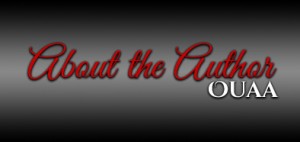 KB Winters is the author of the brand new Billionaire Romance Series, Plush. She has an addiction to caffeine and hard-bodied alpha males. The men in her books are very sexy, protective and sometimes bossy, her ladies are...well...bossier!
Living in sunny Southern California, this hopeless romantic writes every chance she gets!